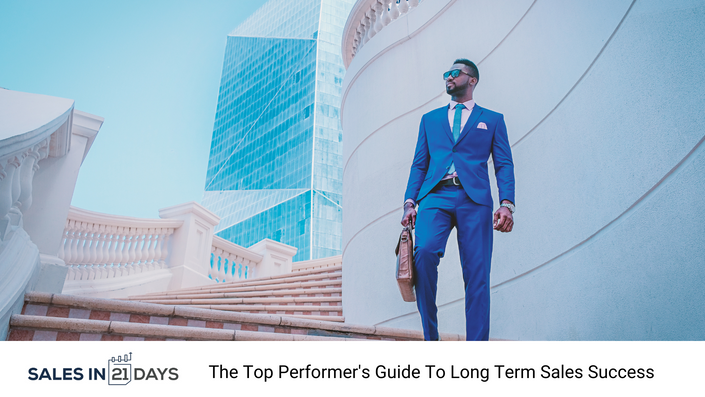 The Top Performer's Guide To Long Term Sales Success
[Part 1 of the Sales In 21 Days Bundle]
What factors determine long term sales success?

You've taken sales courses, read the sales books, gone to the sales seminars...but is that enough?
Have you heard the phrase, "slow down, so you can speed up?"
*****
How do you know if you're doing the right things?
How do you know if your actions from today will help you tomorrow?
How do you know if you're making mistakes today that will result in you burning out?
*****
Do you want to know how top sales reps always maximize their commissions and bonuses every part of the year?
Do you want to know how top sales reps always end up being steps ahead of everyone else?
Do you want to know how top sales reps are the best with time management and have incredible focus?
*****
Enough with the sales training out there that will help you put bandaids on your skill sets...
NOW you can finally learn what you need to set up your foundation for your sales future!
We've got everything you need to BECOME a top sales professional inside of this course.
Sales skill set #1 of the Sales In 21 Days program, is all about foundations and this 46 lecture sales guide is filled with sales tips, techniques, and systems from a proven successful Fortune 500 Director of Sales Training designed to not just teach you skills, but to lay the roots for a long term successful career.
*****
What is inside of The Top Performer's Guide To Building A Successful B2B Sales Career:
Section 1: Building A FOUNDATION For Success
Section 2: Having The DISCIPLINE of a Top Performer
Section 3: The Key ACTIVITIES of Great Sales People
Section 4: Time Management - Plan For ROADBLOCKS
Section 5: How To FOCUS Amidst The Chaos
Section 6: BELIEVE In Your Future
Let's Go! Your Future Is Waiting!
*****
Course Curriculum
Welcome to the Top Performer's Guide to long-term sales success
Available in days
days after you enroll
Your Instructor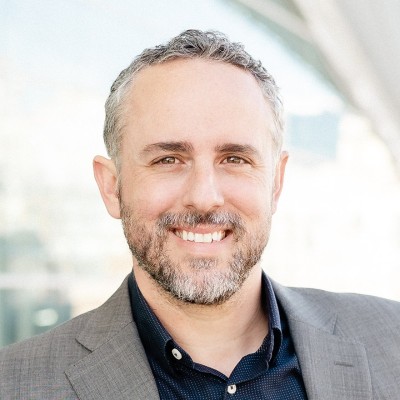 HOW TO CONTACT DEREK

Hey! How is everything going? Do you need to contact me about anything? Here are 2 good ways to do that...
Have you heard my podcasts? They are another source of information. Here are the links...
Talk to you soon!
ABOUT DEREK SHEBBY & MODERN SALES TRAINING
Best selling course creator and sales consultant, Derek Shebby, spent 17 years as a top sales executive and sales director with Xerox Corporation. During his tenure, he was a 13 time Sales President's Club Award winner, coached hundred of salespeople and sales leaders to excellence and helped grow his local division from $40 million to over $100 million in annual revenue.
After founding Modern Sales Training in 2017, Derek works with companies to help clear their path to sales success through consulting services, and courses designed to create to top sales performers. His online sales training academy, is filled with multiple self-paced-courses that are used regularly by B2B companies of all sizes to teach essential sales skills. To date these courses have helped over 15,000 salespeople and sales teams around the world and his most popular course, Sales In 21 Days, is an 18-hour all-encompassing sales fundamentals program with over 2,000 5-star reviews.
If you have any questions along the way, please reach out to Derek's team at [email protected]